The Big Screen: The Royal Opera's production of Don Giovanni by Kasper Holten
Date: Thursday, 12th July 2018 | Time: 7pm
Where: The Big Screen
Don Giovanni
12 July at 7pm | pre-screening starts at 6.30pm
The impulsive, charismatic Don Giovanni is a serial seducer, accompanied by his long-suffering servant Leporello. But when Don Giovanni commits murder, he unleashes a dark power beyond his control…
What I need to know before I attend:
The performances will be screened within Elmer Square, immediately adjacent to The Forum, which is accessible to all (event conditions apply).
Seating: Visitors are invited to bring their own folding seats, cushions or picnic blankets.
Facilities: Toilet facilities are available inside the Forum until 10pm when the building will close. You are welcome to bring your own picnic and enjoy it in the Square (please note BBQs will not be allowed). There are also restaurants, fast food outlets, coffee shops and bars located near the square.
Please be aware that Southend High Street, beyond the square, is designated as a 'no drinking zone' by Southend-on-Sea Borough Council.
In the interest of public safety, the following conditions will apply in Elmer Square:-
* Free entry to the event is on a first come first served basis subject to capacity.
* Event stewards will be entitled to search persons and/or their possessions on entry to the square.
* Staff will not take responsibility for any prohibited items.
* Prohibited items include, but are not restricted to, large parasols, gazebos, awnings and portable barbecues.
* The organisers reserve the right to refuse admission to the event enclosure for whatever reason.
* All children (under 16) must be accompanied by an adult.
* All litter should be disposed of in the bins provided or taken home.
* This is an outdoor event, please check weather forecast and dress appropriately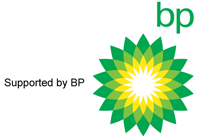 < Back to events